All results are shown.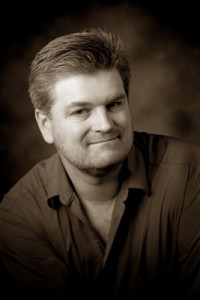 Born and raised in Lancaster County, Pennsylvania, Fine Art Photographer Keith Grebinger has over 30 years of experiencein the Art field. His passion for the Arts began at Manheim Township High School where he really fell in love with Photography. He later took a job working in a professional darkroom. The lab became a training ground for Keith, as he worked to perfect his style and composition.

In 1985, Keith began traveling the United States, exhibiting and selling his images at Art and Craft shows. He worked as many as 30 shows a year, always taking new images as he traveled from state to state. Keith has captured the beauty of 42 of our 50 states, and has also visited 5 foreign countries. His passion for photography and travel is evident in his eye-catching Fine Art images. Keith has managed to use his creativity and enthusiasm for his work to carve out a successful niche.

Because of Keith's special love for nature, Landscape Photography is his specialty. Hisartistic talent is clearly seen in his work, having mastered both color and black and white photography skills. Keith is also able to print his Fine Art Photography on both canvas and watercolor papers which really adds a beautiful dimension to the images. He is also able to print his images oversized, in formats up to 40" by 60". He composes, develops, mats and frames all his own images and believes that the framing becomes an important part of the finished work of Art.
Keith also has a special love for Lancaster and has captured many images which portray our beautiful county. Covered bridges, Amish and farm scenes, and Historic Lancaster
architecture are just a few of the many images he has to offer. Keith has traveled
extensively and has scenes available from across the United States, Canada, France, Germany, andSwitzerland.
Keith has won many prestigious awards for his work including multiple awards at Lancaster's Outdoor Art Show, Philadelphia's Fairmount Park Art show, WITF's Art Auction, and Shreveport Louisiana's Red River Revel.
All results are shown.