Custom Embroidery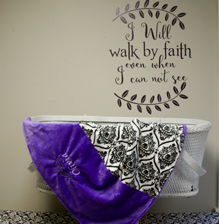 We are excited to introduce you to Walking by Faith embroidery!
This past fall we were excited to add custom embroidery
to our list of products and services that we offer here at Grebinger Gallery!
Cindy has come from a long line of "crafty women!"... women who knit, crochet, cross stitch, sew and has always loved creating baby hats, blankets, samplers, capes, dress up dresses... the list goes on and on! This fall we finally invested in a commercial embroidery machine to add that personalized touch to many of her creations.
We are excited to introduce you to the first of her items she has created!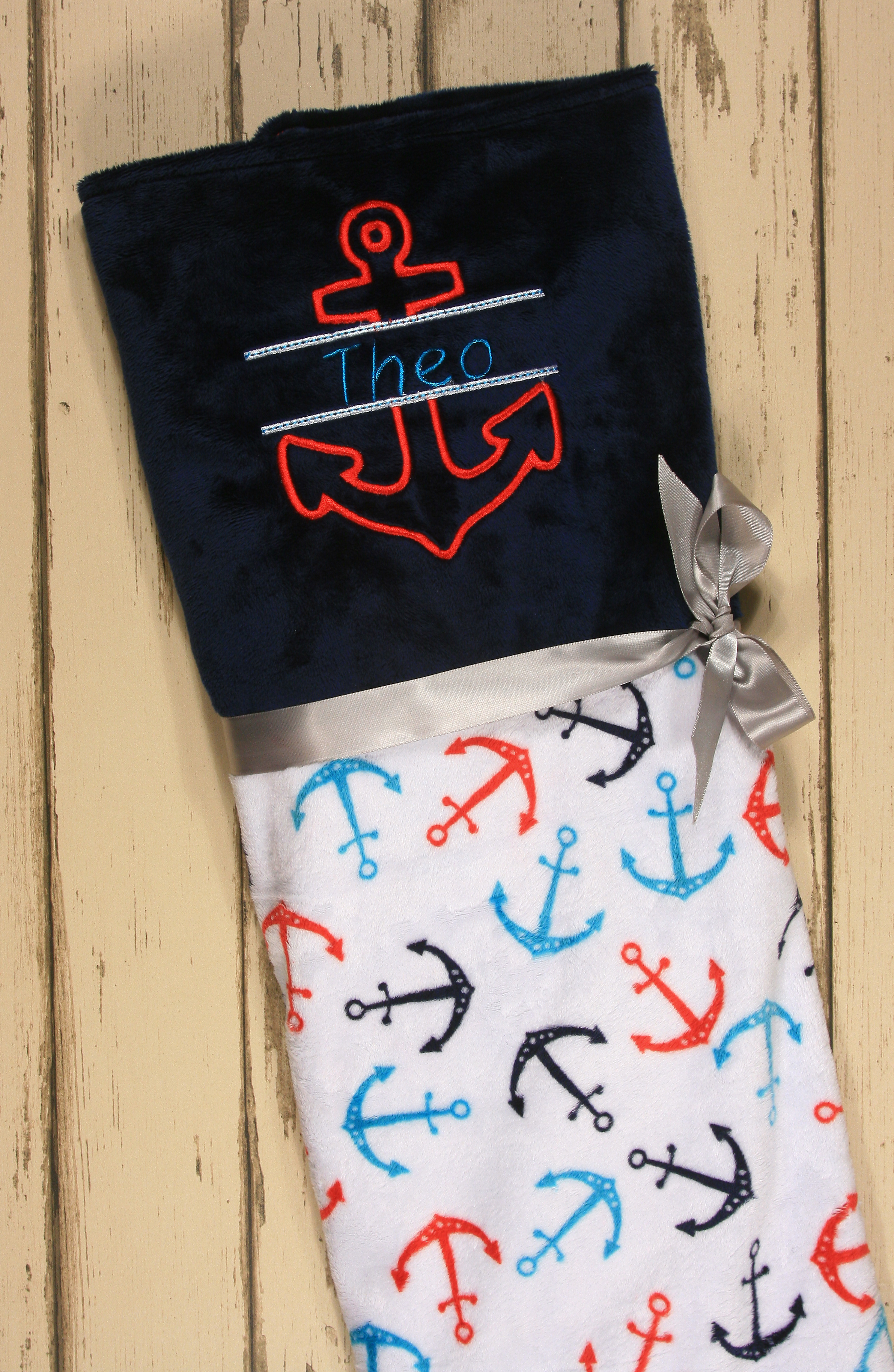 Double minky baby blankets! Cindy has enjoyed carefully choosing
soft and adorable fabrics for her Minky baby blankets. Each blanket has a solid color minky on one side, and an adorable coordinated print minky fabric on the other.
Choose from 13 different blanket designs. In addition, each blanket is embroidered with a coordinated design and your
little one's name, monogram, or initials are added to it. Each blanket is designed and sewn in our sewing studio, made with
love for your little one. These blankets not only make a beautiful baby gift, but will be an item that will be treasured by
Mom and little one for years to come.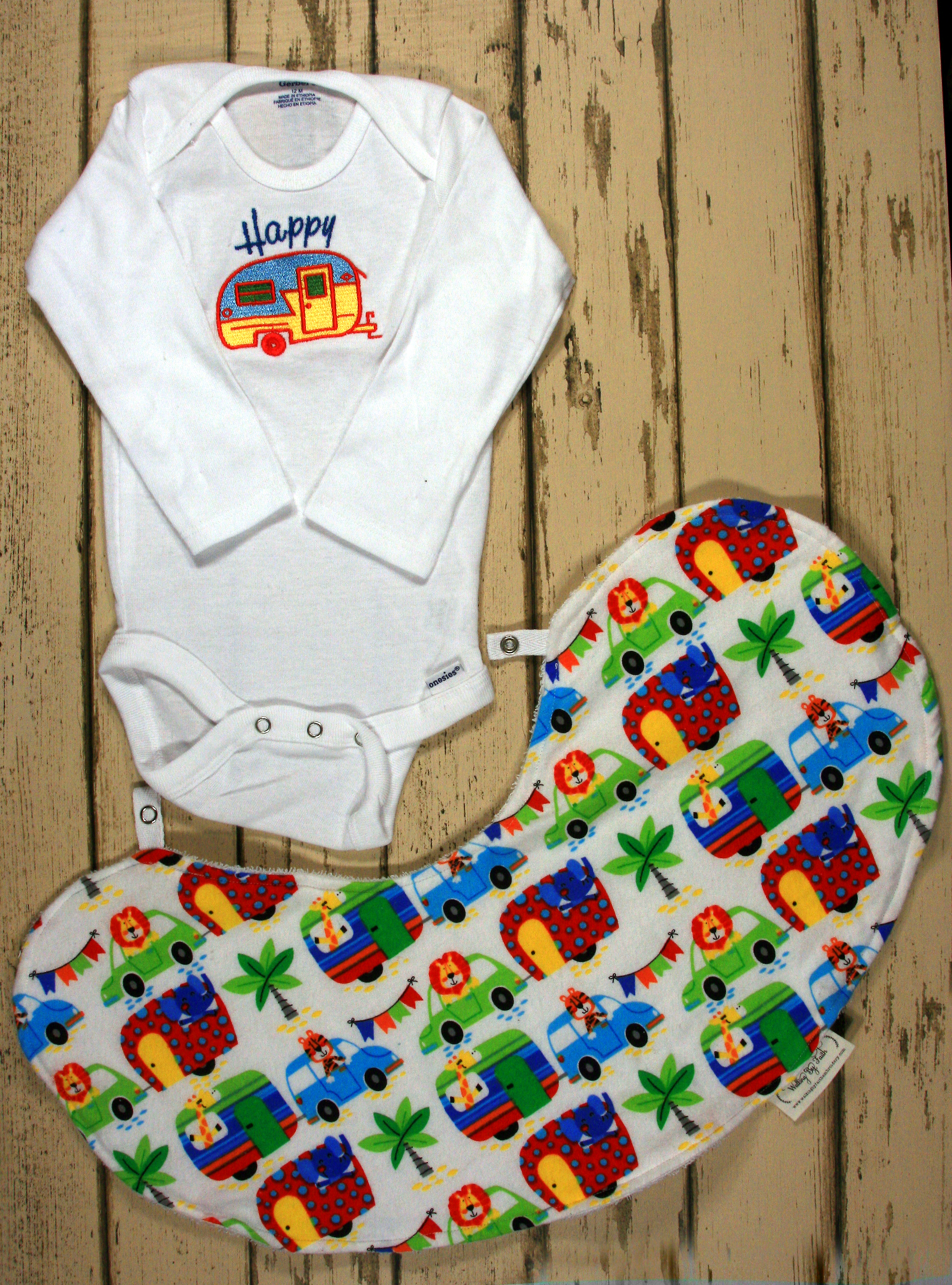 Embroidered onesies and burpy bibs! Another great gift item for a little one are Cindy's adorable embroidered onesies with matching burpy bibs. Onesies come in sizes from 0-3 months to 24 months, long or short sleeved. Cindy has carefully chosen 8 different designs ranging from our "happy camper" featuring retro campers! to an" a-roar-able" friendly lion cub! Each onesies has a coordinating burpy bib... sewn with print flannel on one side and soft terry on the reverse. These can be used as a burp cloth and later as a feeding bib. Your little one's name can be added to the bib for a small additional charge.